We are Hiring
Welcome to the Hiring Section of Lighthouse Business Consulting Limited. We  understand the importance of having the right people on our team or for our clients, and we are dedicated to finding the perfect match for each organization. We value diversity and are committed to providing an inclusive and welcoming workplace for all employees, regardless of age, race, gender, religion, sexual orientation, or ability.
If you are looking for a career in a supportive, collaborative, and innovative environment, we invite you to apply for one of our open positions. We have roles available in many departments, and we are always looking for talented and enthusiastic individuals to join our winning team.
To apply, please provide your desired job position that most closely matches your experience, qualifications, and preferences. All applicants must submit a resume to 
info@lhbcl.com and/or info.lhbcl@gmail.com
 before being considered for any positions.
We are always looking for talented, motivated, and innovative individuals to join our team and those of our clients! If you believe you are a suitable candidate, please do not hesitate to get in touch. We look forward to hearing from you!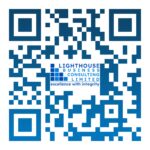 For different modes of communication & details, please scan or click the following link
Need Assistance?
Please Feel Free To Contact Us. We Will Get Back To You With 1-2 Business Days.
info@lhbcl.com, info.lhbcl@gmail.com
+880 1886-800 991