Signing Ceremony Took Place
LIGHTHOUSE BUSINESS CONSULTING LIMITED is proud to announce that we have partnered with BinaPavo @KCommerce (M) Sdn. Bhd. The signing ceremony took place on the 21st of September, 2022 via Zoom where both the organizations participated from their respective countries of Bangladesh and Malaysia.
This is a significant milestone for Lighthouse Business Consulting Limited as we are now able to provide better business advisory services for our clients as we believe in providing only the best solutions for our clients.
Attending the signing ceremony from our side were Mohammad Monir Hossain shikder, Chairman, MUHAMMAD MEHEDI HASAN SHIKDER, Managing Director, Mohammad Omar Faruk, DGM of Business Development, Fahad Bin Amin, Manager of HR & Admin, Md. Hannan, Manager of Accounts of Lighthouse Business Consulting Limited.
From BinaPavo in attendance were Dr. Mohar Yusof, President of BinaPavo, Leilanie Mohd Nor, Ph.D., Group CEO, Aina Qaisara Zool Pakar, Manager of Business Development, and Emillio Daniel, Manager of Group Strategic Communication.
We look forward to growing together with BinaPavo and achieving greater heights with our combined strength through this Bangladesh-Malaysia strategic business partnership.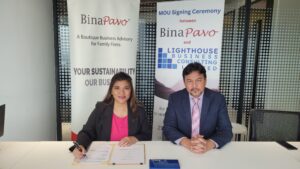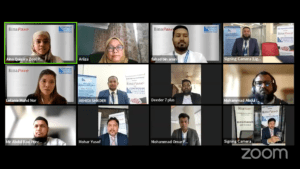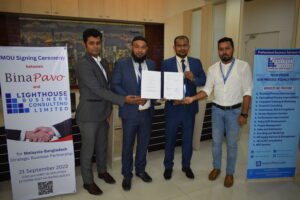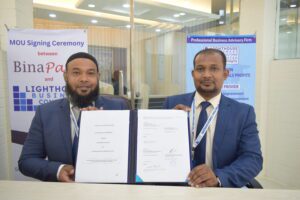 MOU Signing Ceremony for the Malaysia Bangladesh Strategic Business Partnership Stream Recording